Our indoor swimming pool (10m x 4m) is available for our guests all year round. The water temperature is adjusted in accordance with the season. Families and couples can enjoy the pool. In addition, bathing suits, bath towels, pool toys, and flotation devices are available at the front desk for use free of charge. Swim pants for babies (sizes: 80, 90, and Large) can be purchased for 200 yen at our Gift Shop. The pool is open from 7:00 to 9:30 and 15:00 to 21:30.



Our Picture Book Corner in the lobby of the inn is a perfect place to guests to spend quality time to interact and communicate with their children by stepping into the fantasy world of a picture book together. In addition to the numerous picture books, there are educational toys for children such as "Bead Roller Coaster" and "Number Counting" that are available.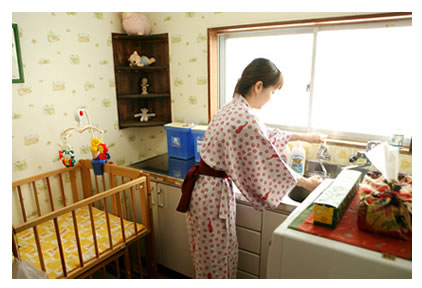 We have a Baby Room with cheerful and bright atmosphere. Several items for baby milk and a baby bed are available for whole day and night. The Room is located next to 'Karaoke Room' upstairs of the Front Lobby. Please inquire at the front desk if necessary.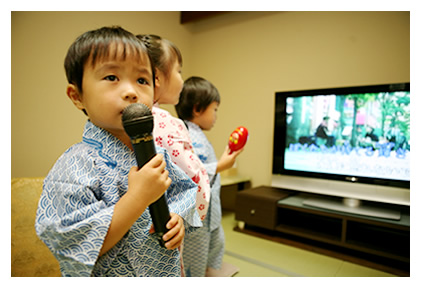 The karaoke room is large enough for about 10 people (18 m2) and is equipped with a karaoke system featuring a dynamic 43-inch screen. The room is also equipped with a massage chair, baby bed, picture books, and toys for your family's added enjoyment. A selection of 100,000 songs from around the world is available including animated nursery songs for children to enjoy with their family. (2,500 yen/hour+tax).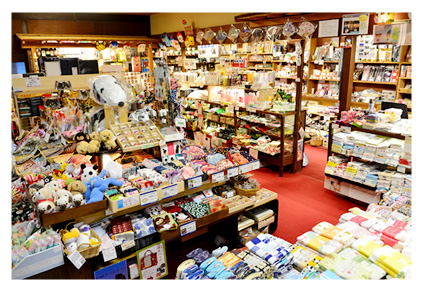 We thought it would be fun to create an old-fashioned penny candy shop where the family could gather for such exchanges as "In the old days, Papa used to play with this toy!" or "Momma used to eat these sweets when she was small" and so we opened a "Nukumoriya" Penny Candy Store. As a commemoration of the family vacation, families can slip back in time to the past to form a lasting bond between the past and the present. Be sure to enjoy this family trip back in time with your children.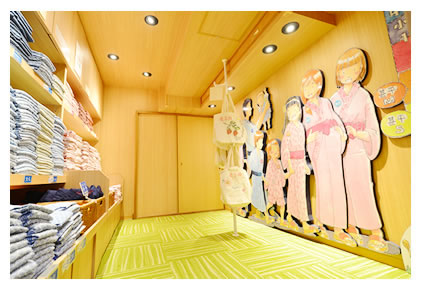 Guests may choose the size and the color of their Yukata (an informal cotton Kimono). Yukata has functions both as a bathrobe and loungewear, which can be worn at all times during your stay, including to the bath, to both dinner and breakfast, and to bed as sleepwear. Also, to make your children's onsen trip more enjoyable, we have children's yukata. For active children we recommend the 'jimbei' type (kimono style pajamas). Both types are available in blue or pink.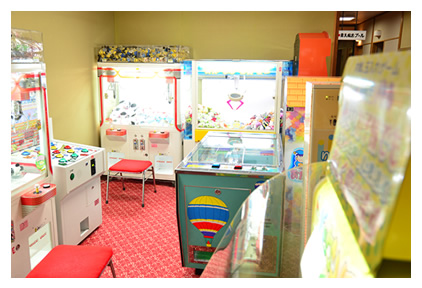 UFO Catcher and several other video games are provided for families to enjoy after taking a bath.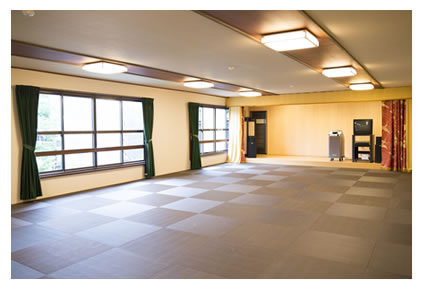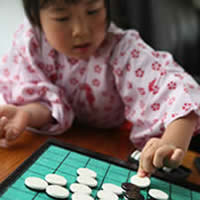 The recreational games of Playing cards, Othello, Shogi, and Go are available for free rental. Please inquire at the front desk.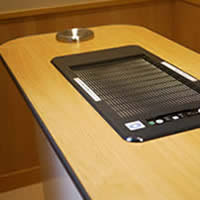 Smoking guests may use the smoking area. All guest rooms in the Motoyu Ryuusenkaku are non-smoking. We appreciate that this may be inconvenient for smokers, but we would like to ask for your understanding.