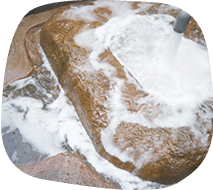 Ryuusenkaku offers families an oasis from hectic daily life with all the comforts and charm of a traditional Japanese inn.
Whether it's the therapeutic benefits of a mineral bath or the culinary delights of Japanese cuisine, you will find complete relaxation and satisfaction during your stay.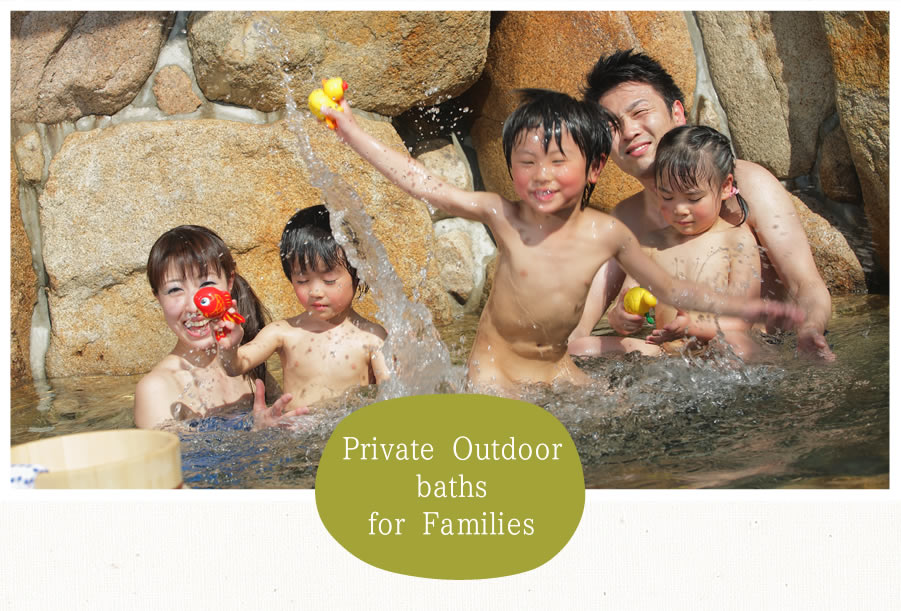 In autumn many guests enjoy the comfort and relaxation of an open-air bath while looking at the vivid colors of the season. With Ryuusenkaku's hilltop location in the Arima Onsen area, the bathing experience is further enhanced at night with the night's clear starry sky and soft lights illuminating the beautiful natural surroundings.
Our two outdoor baths, the Kaede and the Sakura, are naturally formed from rocks and can accommodate 5-6 people (30m2). Both have their own shower stalls, clothesbaskets, and baby beds. Please make reservations for these baths at the front desk.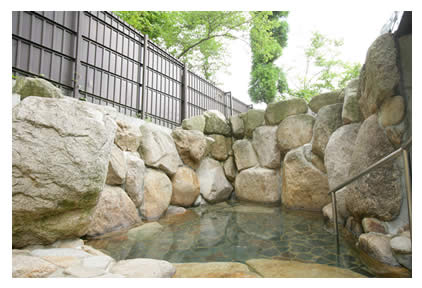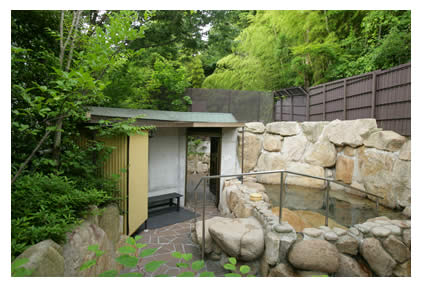 *Hours of operation: 15:00-22:45, 07:00-09:45
Rates: 2,000yen+tax per 45-minute session (starting on the hour)
Reservations can be made on the same day at check-in. Please inquire at the front desk.

*The key for the outdoor bath rental is kept at the front desk.
*Remember that the outdoor bath utilizes an auto-lock system.
*When finished, please return the key to the front desk.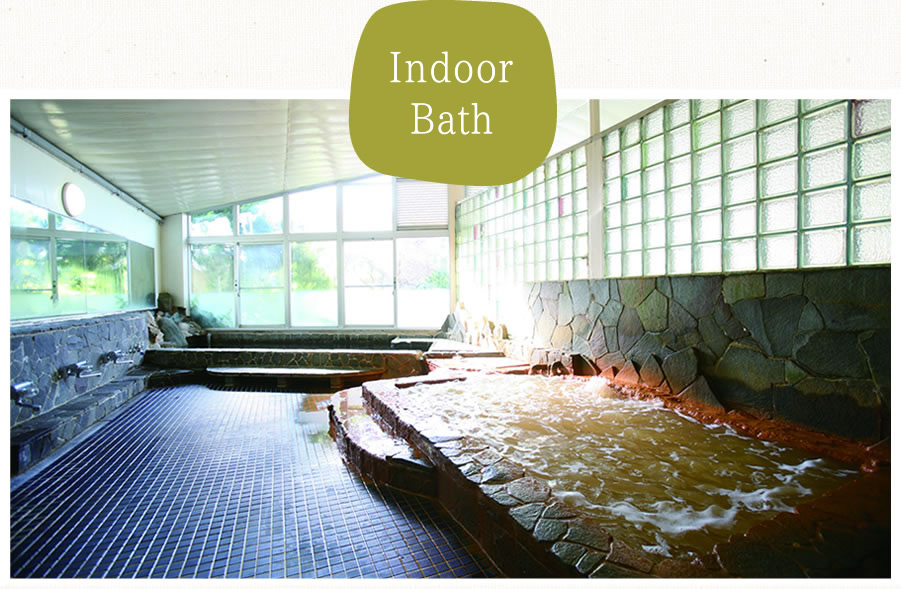 The indoor bath is open and can be used from 15:00 to 09:30.